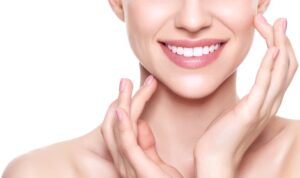 Today cosmetic surgeries are becoming more common due to people shelling out handsomely to look younger. Aging is a process that cannot be contained or reversed, but for those who desire to revert some of the ravaging effects of time, cosmetic surgery can come as a boon.
A Facelift, which is medically known as rhytidectom, is a surgical procedure by which the wrinkles and sagging skin of the face are reduced or removed. The tissues below the skin are tightened and the skin is repositioned smoothly over the face.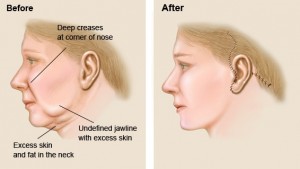 Depending on the type of facelift, the procedure may be simple or extensive. The choice of procedure is made based on your needs and the opinion of your surgeon. The surgeon will evaluate your skin and prescribe a procedure accordingly. Since the facial structure and contour of every face is different, the facelift procedure will be different for each patient.
Different facelift packages:
Traditional Facelift:
This is an extensive procedure which is usually opted when the sagginess in the skin is high.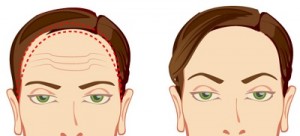 Along with traditional facelift the surgeon may also recommend a brow lift or neck lift if necessary. For this surgery the surgeon makes an incision that begins at the hairline from the temple and follows around the earlobe to end it at the bottom of the hairline. To tighten the skin around the neck the surgeon may also make a small incision at the chin. The extra fat that lies beneath the skin is suctioned out by a procedure known as liposuction. The procedure may take 2 to 4 hours depending on the extent of work required.
Mid-Facelift
As the name suggests this facelift is recommended when the mid-face region, the cheeks, have to be lifted and shaped. The process of the surgery includes pulling of the fat pads in the cheek and the cheekbones to tighten the skin around the cheekbone.
Neck Lift
This procedure aims at tightening the loose muscles and removing the excess skin or fat around the neck region.
Who can opt for facelift?
Any man or woman who is experiencing problems such as wrinkles, sagging skin or jowl formation can opt for a facelift. Facelift procedures are most suitable for both men and women who are in their 40s to 60s. These procedures are recommended for healthy people who have a normal weight. If you have conditions like blood clotting, high blood pressure etc. this procedure is best avoided. To be safe, it is recommended that you consult your general physician before opting for a facelift.
What are the risks associated with this procedure?
Plastic surgery, like any surgical procedure, carries inherent risks and potential complications.
Please read our Risks and Complications of Plastic Surgery page.