Benefits of miraDry
No more heavy, embarrassing sweat patches

Feel confident again in business and social situations

New clothes, more colours, more materials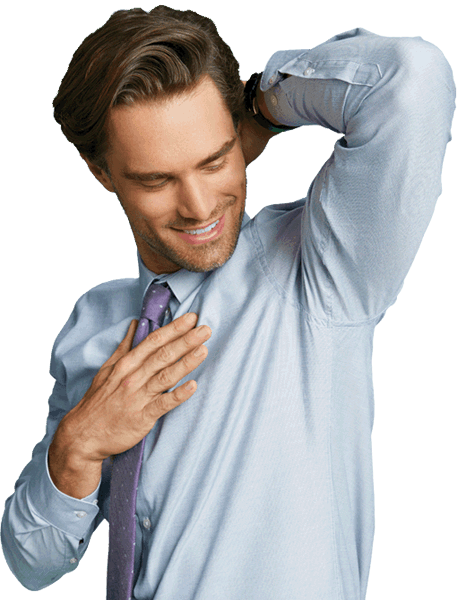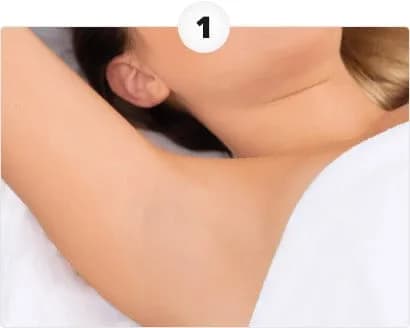 Numb it
Local anesthesia is administered to assure maximum comfort during the treatment
Mark it
A temporary tattoo is used to mark skin in preparation for treatment.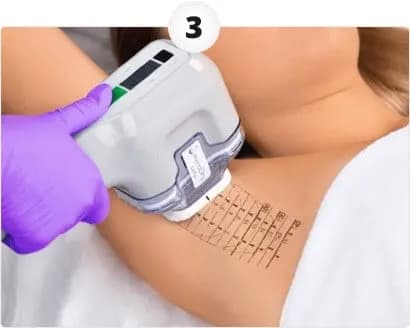 Treat it
The area is treated with miraDry,  eliminating sweat and odour glands in the underarm.
The Process
After your underarm has been numbed and is ready to be treated, the clinician will place the handpiece directly on your skin, lining up with the temporary treatment template applied to your underarm.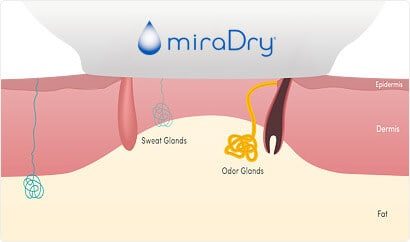 Next, the handpiece is activated. You will feel a slight suction as your skin and glands are brought closer to the surface for maximum results.
Finally, miraWave TM energy is delivered and the sweat and odour glands are destroyed. All the while, soothing cooling is applied to protect your skin.
The science of miraDry
What goes on during the treatment is actually pretty simple. The miraDry System uses thermal energy that targets and eliminates the sweat and odour glands in your underarm. Once those glands are eliminated, they do not grow back. Goodbye, sweat stains
FAQ
Will miraDry remove odour and hair?
admin
2020-05-28T01:10:07+10:00
Yes! miraDry is the first device to receive FDA clearance for both underarm hair removal of all colours, and underarm sweat removal. Although the primary targets are sweat and odour glands, hair units reside in the same plane as these glands. Up to 70% hair reduction of all colours has been reported after two treatments.
Enquire Now
Join thousands of people just like you who made the decision to get rid of annoying underarm sweat.
Complete the form below or call us today on 1300 770 660
Please select a valid form